Olsen & Smith Webcam Full HD with Microphone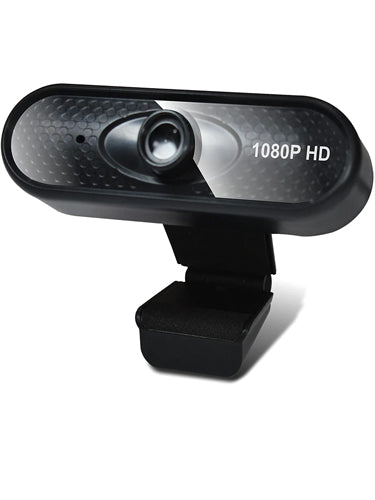 £15.99
inc. Vat
(£13.33 ex. Vat)
Sorry, this product is temporarily out of stock.
Olsen & Smith Webcam Full HD with Microphone
The Olsen & Smith Webcam includes a 1080P Full High Definition (FHD) image sensor; recording ultra-clear images in 2-megapixel detail at 30fps in real-time - providing a sharp and smooth video experience.
Includes a built-in microphone – perfect for online conferences/meetings or chats with friends & family
The Olsen & Smith webcam requires no extra drivers or software – simply plug the cable in to the USB 2.0 port and it will be ready to use within seconds.
Equipped with a simple hinged clamp mechanism allowing it to stand on your desktop or be mounted on the top of your screen.
Compatible with virtually all major online video platforms like Skype, Zoom, Facetime, Facebook, YouTube, Twitch and more.